一级强奸a片再现视频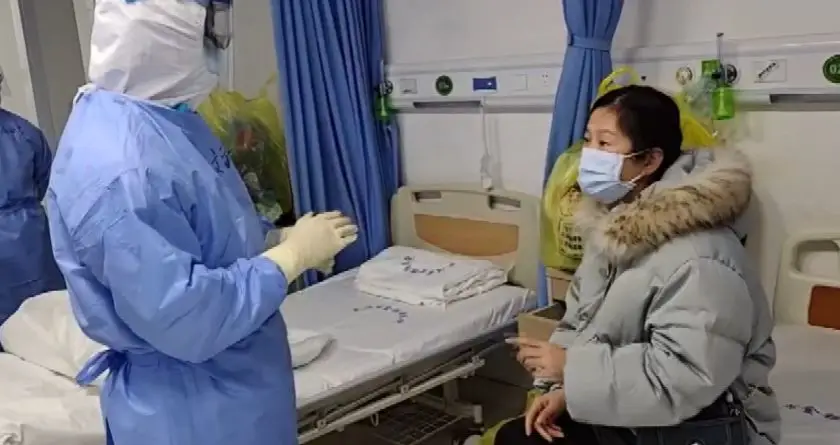 2 Carbon-in-ash instrument | Sales Brochure
1 Boiler layout |
2 Microwave mirror |
3 Control board enclosure
Theory of operation
Fly ash is the combination of inert and inorganic residues resulting from the combustion of pulverized coal, which
contains a varying of carbon or coke particles. Their presence in the fly ash is a measure of inefficient fuel utilization, which means that more fuel must be burned in order to obtain a desired plant load. Carbon absorbs microwave radiation; other elements in the fly ash do not. By repeatedly reflecting microwave signals numerous times within the boiler back-pass between parabolic mirrors, the amount of unburned carbon in the fly ash can be accurately measured.
During the measurement process, the carrier frequency of the transmitted signal is varied across a 100-MHz range. When-ever a resonance is encountered, a peak occurs. The amp-litude of the peak resonance decreases in proportion to the amount of carbon in the back-pass. From the peak amplitude, ABB's carbon-in-ash instrument calculates carbon in grams per cubic meter, utilizing a separate set of electro-dynamic dust probes to measure the fly ash loading.
Competing methods for measurement of unburned carbon in boiler fly ash are deficient in several regards:
– they are mostly extractive. A specified quantity of fly ash must be captured in order to analyze its carbon content. Mechanical extraction systems require constant surveillance and increase maintenance costs.
– they are typically representative of only one location within the flue gas stream or hopper silos. Only multiple sensors, averaged together can come close to the true level of un- burned carbon-in-ash. Multiple sensors and their corres- ponding control units increase cost.
– they require the expense associated with employing additional analytical equipment.
– they are largely ineffective as a means of optimizing fuel utilization or controlling NOx emissions in real time, because of long delay times in measurement and intermittency of the reporting.
Main system components
Hardware:
– Microwave transmitter and receiver – Control cubicle – Dust probes
– Slide gate and transition assembly Software:
– Carbon-in-ash engineering tools
1
23
The main component of the carbon-in-ash instrument is a
94-GHz microwave assembly with slightly parabolic "mirrors." The sender and receiver mirrors create a resonant microwave cavity across the furnace back-pass or economizer ductwork. Total ash loading is determined by "dust probes". A stand-alone data acquisition board (DAS) receives the carbon and ash signals, from which the percentage of carbon in the ash is calculated and transmitted to the control or combustion optimization system.
Services
– Kick-off site investigation
– Site visit during installation
– 1 week start-up support/training
– Follow-up site visits as necessary Applicable boiler types
ABB's carbon-in-ash instrument is designed for all balanced-draft non-pressurized boilers. Boilers with higher pressure levels in the back-pass just after the economizer are not suited for the carbon-in-ash instrument at this point in time. Unobstructed line of site between mirrors
A direct line of sight in the boiler back-pass, after the econo-mizer is required between the two microwave mirrors, which must be at the same height and at least 30 feet (10 meters) and no more than 80 feet (24 meters) apart from one another. This back-pass width requirement covers 95 % of all utility boilers widths in the power generation market.
Access portals for microwave mirrors
Two entry points located on opposing sides of the boiler back-pass after the economizer are required for mounting the microwave receiver and sender, and two more are required for the dust probes. The two microwave access points require an opening of 24 inches (61 cm) in diameter for the microwave unit and a smaller opening 1.5 inches (4 cm) in diameter for the dust probe.
Connectivity
Carbon density 4 - 20 mA passive loop
Ash density 4 - 20 mA passive loop
% carbon in ash 4 - 20 mA passive loop
Modbus RS - 485 serial link
12
34
1 Electro-dynamic dust probes |
2 Unobstructed line of site in the boiler back-pass |
3 A transition pipe/slide gate mounting for a microwave unit on the exterior of the boiler back-pass |
4 A typical carbon-in-ash installation
Sales Brochure | Carbon-in-ash instrument 3